As we transition into the new-age of hunting for reliable and flexible employment, people are starting to generate passive income on top of our mainstream income, Throughout this insightful article we will educate you on different ways to generate futuristic passive income from home without having to go to work every day to get it. Still, you will have to put in some work to get the income where you would like for it to be. But, let's get started, shall we?
Finding the right remote work that suits your needs.
Remember about a decade or so ago that working remote seemed impossible? Ever decided that working your dream job seemed too far fetched, especially if you wanted to take control of the home-work life balance? Great if you have, and that's okay if you haven't.
Now, through advanced technology and more businesses developing an easier way to make this possible, working from home is becoming the new and improved thing in the employment realm. We are going to begin with breaking down ways on how to find the right type of remote work that suits your personal and income needs.
1. Discover the right platform to freelance.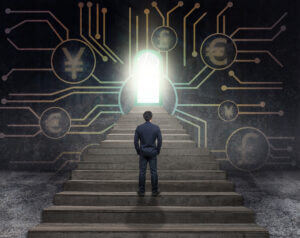 First, we're going to begin with freelancing. Being a freelancer means that you're able to work from home, or anywhere, and have multiple ways to generate streams of income without working for an employer. Think about it as being an independent worker, not punching in on someone's clock. However, in order to get paid for what you do, you have to set aside time between three to five days a week to make that part time to full time income.
Flexjobs
One good starter freelancing platform you can use is Flexjobs. Flexjobs has thousands of jobs to choose from in different industries, like copywriting, transcribing audio files or videos, customer service, insurance, and much more. There's a paid subscription to use their website, but it is well worth it since, compared to Indeed, their jobs are more catered to those that want to work remotely.
UpWork and Fiverr
Another great platform to use as a freelancer is either UpWork or Fiverr. They're catered more so to help freelancers showcase their talents and develop a strong client base for frequent work.
Do you have an idea for an eBook you want to write, but need help writing it, or looking to hire someone local to create ads for your business? Go to either UpWork or Fiverr to find that right freelancer. And to those looking for that work, create a free account with either or both companies and get started today. Many freelancers reported that this is one great way to generate passive income while doing something that you love all at home.
Making quick cash online at a click of a button.
Okay, so freelancing may not be for everyone, and that's understandable. After all you're loking for passive income. There are additional ways to make money online without applying too much thought to it.
In addition to making quick cash, also keep an eye out for expired methods on how to generate that type of passive income under a short amount of time. There are outdated financial articles that continue to use expired tactics, like gift cards with Swagbucks, online surveys with Survey Junkie, or cash back with eBates.
2. Amazon Mechanical Turk (MTurk)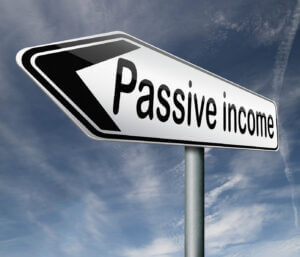 Everybody uses Amazon these days! Even your neighborhood cat uses Amazon.. Consider using Amazon MTurk if you're looking for something painless, swift, and instant cash in little as three days via direct deposit or on an Amazon Gift Card.
On Amazon MTurk, there are online surveys, article rewrites, short audio transcription, ad checking, social media beta testing, and much more at a click of a button. If you're dedicated enough to work on these small tasks and get paid for it, try out Amazon MTurk.
3. Begin a successful podcast!
Audio content is in high demand right now. Ranging from audio books to music, online podcasts, and transcribed blogs, you just can't run away from it. So, where to go to begin your podcasting journey and get money from it?
Anchor.fm
Anchor.fm is a great way to sync your WordPress posts to their platform, creating a successful podcast with several clicks. Even for those that aren't bloggers, and want to create a podcast that gets them paid, using Anchor is a good place to start.
One major way to get paid by Anchor for passive income is implementing their ads within your podcast. There's a section on your edit page that will show you sponsored ads that you can use in your podcast and get paid from it. Some prices vary from $5 to $15, depending on who stumbles your way.
The more you use their ads, the more sponsored ads will continue to roll in. The goal though is to make sure people listen through the ad. If not, then you don't get paid for it (even if it's at least 5 to 6 seconds before they skip past it).
Buzzsprout
Buzzsprout is another cool way to earn cash while establishing a booming podcast. They give you a $20 Amazon gift card just for signing up with them. Plus, they will host your files, provide unlimited storage, and up to 250GB of bandwidth per month. In other words, that's between 20,000 to 40,000 plays per month.
Affiliate marketing is another way to create a healthy source of income, especially for those with an already established audience. Listed below are several companies that many independent bloggers and Youtubers use within their content.
ProWriting Aid: Those that take joy in making sure their grammar is on point, want to self-publish with BookBaby, or want to check if their work is readable, ProWriting Aid got you covered. ProWriting Aid's affiliate program is simple and straightforward, allowing anyone to focus on delivering an easier (and free) way to check your work with several clicks. You earn per subscriber, so the more views you have, the better you'll be. Finally, you'll be able to earn up to 60% of commission depending on the monthly subscription the customer purchase.
Canva: Canva is a unique platform that allows you to bring your creation to life with clip art, background eraser, and customized designs. Also, they have an affiliate program that allows you to create customized banners (or use the ones provided), affiliate links to track a specified promotion, and more. Creating an affiliate account is free and they have a step-by-step guide to help you get started earning money per subscriber.
Fiverr: If you're a freelancer that lives on Fiverr religiously, there's another way to add on to your passive (or aggressive) stream of income. Full and part-time Fiverr workers use Fiverr's affiliate program to enhance their funds up to 15% while advertising their own services. One way to do so is using your said gig to also advertise Fiverr or create a blog and showcase the benefits of FIverr and what you have to offer as a gig.
Stastista: Stastista uses a natural way of getting their products in front of the audience. Rather than pushing sales, relying on ads, they use relevant traffic from your site. Stastista primarily focuses on finance and/or home improvement niches, so plenty companies will pay for leads you send their way. Also, you can create and sell your own digital products to have other affiliate promote you too!
Other Affiliate Networks: Clickbank, JV Zoo, Share A Sale are just a few of the other affiliate networks you can join for free. You can promote these products using either paid ads or try your hand at organic traffic from social media directing people to e.g. a Facebook group or blog where you can develop a relationship with them and make appropriate recommendations.
For more information on affiliate marketing check out our post: Affiliare Marketing Profits For Total Beginners
5. Self-publishing with eBooks For Passive Income
It doesn't cost much, sometimes anything at all, to create an eBook and self-publish. There are plenty of authors that consider being published through a traditional company, but find it extremely expensive. Writing an eBook and posting it on Amazon is a good way to create traction and income for yourself.
Amazon pays up to 70% of commission based on your eBook, whether if it's a novel, poem, or short story. Anyone can take advantage of having their creations posted via Amazon KDP, and watch sparks fly. The only thing you have to do is promote your eBook and gain attention for people to purchase it.
Types of eBooks to sell.
We understand that writing a novel isn't for everyone. There are other ways to create an eBook and have it sell effectively. For example, people also sell workbooks, coloring books, joke books, recipes passed down from their great-great-great grandmother, and manga for those into anime or graphic novels.
6. Push products across any and every platform!
Do not limit yourself with only one platform when you create a useful product and looking to sell it. Instead, consider posting your product(s) on other platforms to increase the chances of getting a sale. For example, before selling that eBook, consider who you would like to use to post that eBook.
Many people consider Amazon as a good place to post your things and call it a day. While that's true, you also have to keep in mind about distribution of that said book. Just because some people found a way to share that same item via eBay, Weebly, Shopify, or Blurb doesn't mean that Amazon says it's okay (or vice versa).
However, if you're selling clothes, shoes, or electronic services, you're able to advertise and post your services on different platforms to expand your income. Consider sell through social media platforms, including Facebook, Instagram, and Pinterest. If you're super desperate there's 5miles and OfferUp!
7. Renting your things for money.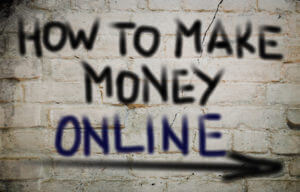 Tired of not having enough for bills each month? Are you close to broke after spending most of your money on essential items for yourself and/or family? Don't give up hope! If you're good at trading or hustling, this option may suit you perfectly!
Those with new or fairly used cars can rent their cars via Turo to earn some extra cash. Yes, this might make you cringe a little, but if you do it right, or hate driving much, you can pimp out your ride without doing most of the driving. Tip: People are always looking to get something new at a reasonable price. If your car is fair, set it for a fair price. If your car is new, of course set it at a new rental price but reduce it about 5%. That way people won't think you're robbing them and you're getting money. It's a win win situation.
8. Make money at home by hosting on AirBnB
Zeona McIntyre began her involvement with AirBnB at age 26. Three years later, she was already financially independent and now enjoying an early retirement.
How she did it was quite boss of her, which was renting out the spare room in her apartment. There were times when she also rented her whole apartment and couch-surfed with friends while her clients enjoyed their stay. Over time, she acquired additional properties and continued business through AirBnb. Now, she owns five properties while managing 15+ locations!
A good way to earn extra cash is renting out your place. Start by snapping high quality pictures of your house or room you're renting, and post on AirBnB. Also make sure you include engaging descriptions. The better the description, the more comfortable your potential client will feel upon renting the place.
9. If it's digital, I'm buying! Making money online: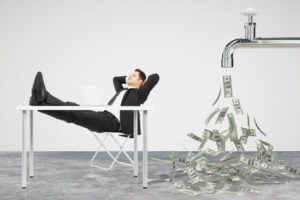 As we all know, this is the information age and everything is digitized. Almost anything you can think of you can find it online at a click of a button. However, there are some things that people want to know but unsure how to access it, especially if it's nowhere to be found online.
A cool method to create passive income and watch bankroll happen is developing something digital for people to buy. Online education my favourite, is huge! It's going to a billion dollars a day USD in revenue – that's a ship I want on board! However, what should we create to motivate customers to trigger a completed sale? Like affiliate marketing , you can use paid traffic and or free organic traffic. There are resources on this site to help you with this. Check out the marketing resources tab on the home page of cashistheanswer.com. Here are some ideas of things you can promote:
Templates
Guidelines
Online calculators
Workshops
Financial services
Software programs
Online courses
10. Joining a social investment network
Ready to make money with the cash you already have? Is it possible to take that risk and watch your account grow times two? If your answer to those questions is an upbeat yes, then this section is made just for you!
There are several companies that allow you to make money online by joining a social investment network. Online investment networks like Etoro, Coinbase, and Robinhood uses online stock and crypto currency to make instant trades from the comfort of our own mobile devices.
What's Etoro?
Etoro is one of the online social investment app that people use (for free) to create a custom watch list of all the top crypto currencies and purchase stocks. Additionally, they have their own charts under the commodities tab where you'll receive the latest updates from other users.
Finally, you'll also have access to all of the candles and dive into their advanced research tools that many other investment apps keep hidden from you. Neat, huh? This tops our list because this makes trading easier, even for a beginner, and socially engaging for those seeking more information on how to invest properly.
Join Etoro for free today! Way cheaper than taking your money to someone and having them do all the easy stuff for you (and probably not know what they're doing anyway).
11. Other financial apps that benefits the value of a dollar.
Commonly known as the "wealth management for the internet age", Personal Capital helps those seeking financial investments through a data-driven management approach. Their key features include:
Users having a real-time update of their complete financial standpoint.
Intelligent insights and precise financial predictions.
Offers complete financial planning.
Next we have Capitalist Exploits. This platform focuses on new ways to invest with little to no stress. They emphasize an asymmetric approach that allows you to boost your investment through their newsletters and exciting investment ideas. Plus, they don't focus on boring traditional ways to invest your money. Stop by and check them out today!
Conclusion
Whether if you're renting, selling goods, or starting up that blog you've put off for so long, there are plenty of ways to earn extra cash as a side hustle or replace your job with multiple futuristic passive income streams. Times are challenging, so let's make it less challenging upon ourselves and get to work the best way possible (especially without punching someone else's clock). What are additional ways you can think of that you can do via remote?
Make it happen,
Liam