If you do not know how to writw an effective ad for social media that can generate sales then you have come to the right place. In this write-up, you will find 5 tips to write a copy for social media ads that actually work to make powerful conversions.
Your social media ads should extend the voice of your brand: Each business must have its voice mimicked by its followers. The voice of your brand should be recognized instantly by the users scrolling your website.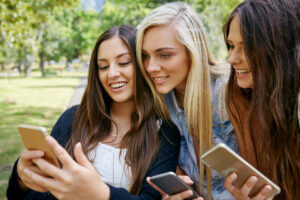 You should avoid using words related to ties and suits if your brand focuses more on t-shirts and cargo shorts.
In your ad copy, you should use the language used by your demographics and words that imitate your other ads. You can make your ad entirely different by using local slang, grammar, and lingo.
Communicate clearly: Your ads on social media should answer the questions related to who, what, when, why, and where along with encouraging your audience to take action. This detailed communication can help your users to get the complete information required by them so that they are engaged effectively with your ads instead of liking them casually.
For instance, the ads of the WeWork brand as an example can help you to know how to communicate with your audience.
Here Who is WeWork
What means a flexible workspace for a company of any size
When means Today
Where means in the offices of WeWork
Why stands for helping to grow my business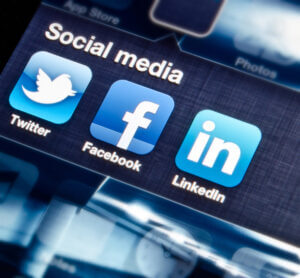 You can go through social media ads to know whether they answer these Ws for their customers or not. These ads should be edited and republished if they do not answer these questions.
You should focus on the problems of your demographics if you cannot try to answer these Ws in your social media ads.
So, you must know and understand the requirements of your audience to make your ad copy a great story for them so that they will want to engage with your ads. .
Test the performance of long ad copy: Long ad copies are permitted by some of the social media platforms but you must not use the entire space for it. you can use this space to write a few main points or call to action.
According to some experts in social media ads, the effectiveness of a short ad copy is more whereas for others conversion rates are better with longer ad copy.
You can know the preference of your audience about the length of ad copy through a split test. The most important thing is that your users must understand the message you want to convey in your ad copy.
This point is clear in the ads of WeWork discussed above.
Their ads motivate users to take action along with providing them the required information. The images of the floor plan of the interior of the office of WeWork match with the points in the text to give additional benefit to the users.
Combine your ad copy with corresponding targeting and visuals: Most of the users use social media to get entertained by reading what they see and enjoy their break. They start looking at their phone when they get bored of waiting at their table for their food to come or watching at DMV.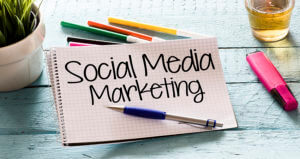 Regardless of the reason they watch on their phone, there must be harmony between your text and the space for the content. you can improve your text by using your creative skills to make it more attractive.
Your visuals should communicate your message along with giving a call to action.
You should ensure that all the elements in your social media ad narrate a story to your users by working together.
It will encourage the users to learn more from your ad instead of just liking it.
Support the copy of your social media ad in your sales funnel: Your copy of the ad must be a copy to promote your products but it should not look like that when you are creating it for social media ads.You cannot focus on selling like done in ads with Google as ads for social media are not created with this intention. It is one of the reasons for the late conversion cycle for ads on social media than other marketing options as they have to cross more hurdles.
To avoid these hurdles you will have to think over the sales strategies of TOFU or funnel's top, MOFU or funnel's middle, and BOFU or funnel's bottom.
It is worthy to consider these strategies as it helps in customizing audience and create lots of ads.
TOFU: The ad is created for the sales copy for the top of the funnel in a friendly, light, and harmless environment. The users should know about your existing business or brand through your ad copy.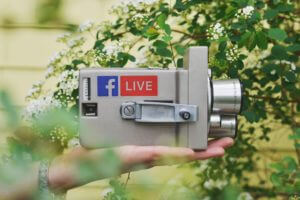 And you are just greeting them instead of forcing them to buy or selling something to them even if you are encouraging them to take action.
A MOFU ad should engage the users so that they can be categorized as a new custom audience.
MOFU: Now when your audience knows about you and your brand by hearing the voice and seeing images of your brand your ad copy should help them to know what you can do for them and how you can solve their problems. However, you should not focus on selling them something.
This ad will engage all of you TOFU users to convert them into a closely related audience.
BOFU: Now is the time to sell your products. In this ad copy, you should include a strict call to action, your closeness, and discount codes so that your warm audience can understand the offers offered by you so that they can be converted not the real consumers.
In this way, your social media ad copy can engage your TOFU audience and invite them to take action to be part of your business.
For more social media wizardry tips you may also enjoy our post: 3 Awesome Types Of Social Media Video Marketing Now
Conclusion
Thus, a social media ad with video for 45 seconds or high contrast images may not be a good ad as it can influence the rates of engagement. The copy of your ad should entertain and inform the users of social media so that your information can attract their attention.
It should give them something worthy so that they can stop scrolling without any interruption and buy your wodrous products or services!
Make it happen,
Liam