Are you planning to use social media Video marketing? It is a great idea to improve your business, but what types of video should you use?
In this article, we will share how you can use Twitter, IGTV, and LinkedIn to enhance business through sharing videos. At first, let us look at the matter closely to see how you can use it to promote your business.
How Video Plays A Vital Role In Marketing: 3 Best Types Of Social Video That Can Work For Your Business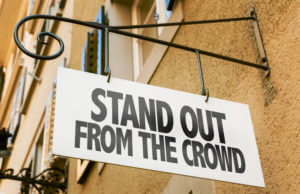 In 2020 there was a report that many organizations are using social media videos to promote their business. A survey in Wyzowl says 87 percent of marketers use video for marketing.
However, all types of video marketing will not work to enhance business. If you want to use this strategy, you have to find out what sort of video is best to promote your business.
To save you from trouble, we have done the research and picked out three types of videos that will work for everyone.
How-to Videos
These types of videos are fascinating to viewers, as it informs them about how to use a product or services. When this type of video is on social media, people are intrigued to find out more about the product.
Thus they are more likely to talk about it with people they know and more likely to re-post the video in their account. Overall it gives the business organization a lot of exposure.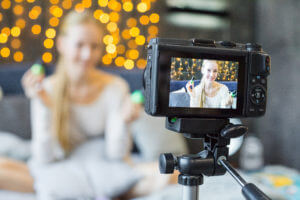 If you want to market successfully using social media videos, leave a call to action message at the end of the video. Here you can try anything, ask them to visit your website or sign up for newsletters.
Let us look at an example from a Twitter video. In this video, Kate Jobling showed people how to use Crayola's signature acrylic paint set to paint a flower.
At the end of the video, he asked viewers to visit Crayola's website to know about the details.
Product Videos
These videos show the benefits of owning the product. Hence, they are videos that influence people to buy your product.
On top of that, most people enjoy watching a video rather than reading an article to learn about something new. So, you can expect more people to watch your video.
We can take the Aura video on Twitter as an example of a product video. In the video, they shared information about a digital photo frame.
You can easily connect the digital photo frame with your mobile devices. Once again, people who love digital items would think of buying this product and want to learn more about it.
Customer Testimonial Videos
Another perspective to social media marketing is the customer testimonial videos. It allows viewers to learn about user experiences.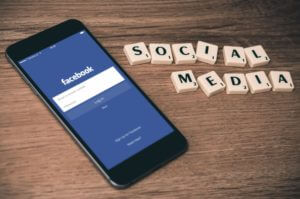 They will know if the buyers are happy with the product. So it makes it more likely for them to make a purchase.
One benefit of this type of video is that they hear words from someone who is not related to the business. It helps build trust with the brand. So, many people will buy the product and try it out for themselves.
When a person is thinking of buying a new product, their first step is to research online and find out as much as they can. Here product descriptions, company information, and reviews come into play. Hence, these review videos can influence viewers into buyers and boost your business.
Let's see how these three types of videos work on Twitter, IGTV, Linkedin.
IGTV Social Media Video Marketing
Instagram is a marvelous place for social media video marketing. It has many features that can help you to find the right audience for your video.
When you upload a video on the platform, you will find many options. You can use these options to raise the visibility of your video to a large group of viewers.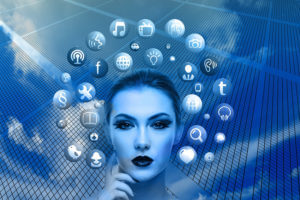 IGTV is a new feature on Instagram for review videos. At first, people preferred youtube for video content, and Instagram was trying hard to improve their video content on the platform.
In the year 2019, Instagram finally did it by introducing IGTV, which lets people see review videos on the site.
Becoming A Pro At Social Media Video Marketing
Now you know that social media video marketing can boost your business. But can you make social media marketing videos?
Although it looks pretty simple, but everything needs a bit of practice at first. At social media examiner, you can learn how to use social media marketing videos effectively.
You will meet some of the most popular brands and names and will learn their marketing strategies.
Twitter Videos
According to Twitter, a video attracts viewers ten times more than that of regular posts. A video with a small tweet can make the information clear to viewers.
On top of that, Twitter has an autoplay video system, which makes it hard to miss it on the platform. However, on the social media platform, people usually have a habit of scrolling continuously.
It is vital to post a video that can capture their attention while scrolling. You can also embed the Twitter video on your website. Use home depot to learn how to use Twitter videos to promote your business.
LinkedIn Videos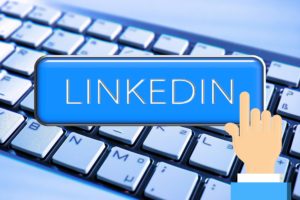 LinkedIn is a bit different than other social media platforms. It lets people connect to develop professional relationships.
From the platform, we know that a video gains five times the attention of viewers than general posts. If you have engaging and informative videos, then you will make more connections on the platform.
On LinkedIn, any video where the customer is talking about a business gets attention. The main reason for this is ordinary people trust each other. Hence they will believe the message sent to them within the video.
Final words
These are the three main types of video that you can use for any business. When you are preparing a video for social media marketing, you have to keep the platform in mind.
Different social media have various requirements. So, you have to check in with the needs of the platform before you make your post.
Here are a few tips you can use for any platform:
Add a caption to the video
Optimize the video for mobile viewing
Use video with good lighting and sound.
If you follow these steps, you can get a response by posting videos on any social media. You may also enjoy our post: "16 Super Simple Ways To Make Money On Social Media"
Make it happen,
Liam