Everyone knows how important Instagram is for Digital Marketing. Using Instagram video ads is the fastest growing way to capitalize on this social media powerhouse.
Did you know that there's been an 80% increase in the 1 billion Instagram audience that watches video content? Because businesses are becoming so saturated on the platform, Instagram continuously expands its advertising opportunities and advantages.
Today, let's discuss everything you need to know regarding Instagram video ads. The following guide will involve choosing the right type of video, depending on your campaign goal, budget, and convenience. Ready? Let's begin!
Different Types Of Instagram Video Ad Formats And How To Use Them
#1-Feed Video Ads
These particular ads show up as standard posts on your audience's feeds. Most of the platform users like to scroll through their feeds and are unwilling to download pictures or click on website links.
Thus, anything and everything that appears on their feed have the most potential to grab their attention. They blend right in, and they're the most natural way to attract your audience.
Using Feed Video Ads On Instagram
Since you are trying to fit into a user's feed seamlessly, make sure the ad is not overly self-promotional. It should, however, grab the viewer's attention immediately and convince them to engage. The best way is by adding value to your ad or providing help and information.
Regarding specs and sizes, choose a vertical video with 600 x 750 resolution and an aspect ratio of 4:5. Plus, ensure that the maximum size is 4GB and the length 60 seconds.
If you are uploading a landscape video, keep the size and length the same. Change the resolution to 600 x 315 and aspect ratio 1:91:1. Similarly, when choosing a square video to upload, shift the resolution to 600 X 600 and aspect ratio 1:1.
#2-Story Ads
These videos are limited-window and full-screen. They disappear in 24 hours but can reach more than 400 million users every day. Plus, they give you more control to customize your ads; they have a higher CTR than feed ads and a much lower CPC rate.
Using Instagram Story Ads:
Since they disappear after a certain amount of time, make sure your ads offer time-limited promotions and opportunities. CTAs are in the form of swipe-up links, and you can direct your audience straight to the landing page or final destination.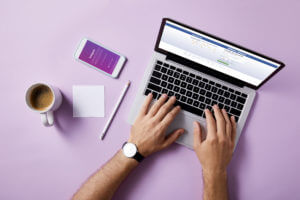 A typical story video ad runs for only a few seconds, but you can extend it up to a minute long. Ensure the resolution is 600 X 1067, the aspect ratio 9:16, and the maximum size 4GB.
#3- Canvas Ads On Instagram
These are fast-loading, immersive, and creative Instagram videos for your stories.
Their benefit: mobile optimization! They offer a unique multi-layered approach and access a mini-website that the users can open within the app. This feature means that they no longer have to visit an external site.
Using Canvas Ads On Instagram
Utilize all the space you have, explore through the features, and display high-quality images and videos. Also, make sure that the CTAs are compelling. The resolution of these pictures and videos should be 600 X 600 for square content with an aspect ratio of 1:1. The maximum size of the file should be 4GB with a length of up to 60 seconds.
#4- Carousel Ads On Instagram
Carousel ads allow users to swipe through your series of pictures and videos. This particular feature offers an expanded space to showcase your products and services. It also provides story-telling and highlighting essential aspects of your business.
Using Carousel Ads On Instagram
You can add 2 to a maximum of 10 images in a carousel. The correct way to optimize these ads is by putting up a maximum of three high-quality, interactive videos with 1080 X 1080 or 600 X 600 resolution. Keep the aspect ratio 1:1 and the maximum size up to 4GB. The timing should be no more than 60 seconds.
#5- IGTV On Instagram
The latest addition to the platform's advertising industry is Instagram TV. It offers a display of vertical videos where you can post ads an hour long! Even though it's still undergoing progress and editing, the results are always great.
Using IGTV:
Post more behind-the-scenes, step-by-step tutorials, and valuable, informative content for your audience. Use all of this time to introduce various aspects of your business to your clients.
Create segments and series for your audience, post valuable and engaging content to keep them hooked. In terms of specs, the display is in portrait mode with an aspect ratio of 4:5 (minimum) or 9:16 (maximum). Let the length be less than 10 minutes and the size 650 MB for moderation.
If you want to create your IGTV channel in less than two minutes, here's how you can do it:
Open your Instagram feed and tap the IGTV logo on the top right corner.
Can you see the gear icon on the right side? Tap on it.
Tap "Create channel."
Then, keep tapping next to go through the steps.
Finally, click on "Create Channel" again on the last slide, and that's it!
Three Major Strategies To Create Effective Video Ads On Instagram
#1- Think about your consumers
If you wish to satisfy your customers, you must think like one of them.
Create an ad that offers some value or entertainment to make them stop scrolling. Then, mention your business almost immediately so that they don't have to keep guessing what it's about.
Identify potential problems and offer an effective solution. However, focus on a single target through every ad. Either sell or educate; don't try to do both.
#2- Focus On Conversion Rates And Engagement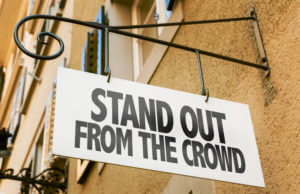 Understand how essential thumbnails are and use them for your good. Give them thought and attention. Allow them to grab the viewer's first sight. Then, add captions to your videos.
If your audience has the sound off, written material should help them understand what's going on.
Finally, ensure that the call-to-action is clear, promotive, and compelling. Offer more information, valuable discounts, or a catalog of products that would interest them.
#3- Remember The Do's And Don'ts Of Instagram Advertising
Don't overdo the promotion and don't post long boring videos. Instead, as mentioned earlier, add value and entertainment to the ad and naturally slide in your business introduction. Test, replay, and analyze your video ads before posting them. Also, make sure they are short, friendly, and sweet.
In Conclusion
All of these strategies are proven and expert-recommended. Thus, if you use them the right way, they can never go wrong. Make sure you keep a close eye on your analytics to monitor the engagement rates.
Doing this helps you see which type of ads do better than the others. This way, you can let go of the techniques that don't work and invest your time and effort in advertisements that do better.
Don't forget to experiment and have fun with these ads. Use all the different features Instagram offers you (all at different times!) and see what works best!
If you found this helpful you may also like or article "How To Write Super Engaging Instagram Captions" – check it out here
And don't forget to sign up for our newsletter – we'll send you our "5 steps to FAcebook Freedom" vide series which will help you run Instagram Ads & we'll also send you our 7 figure online blueprint masterclass all free – grab it here
Make it happen,
Liam