As millions of people start online businesses every year because of the variety of distinct advantages that they offer. Some are struggling to find ideas for a profitable business from home. Here are 32 proven online business ideas that work.
Profitable Home Business Ideas:
#1: Don't underestimate your own ideas
Before we start off looking at other people's ideas, I want to encourage you to pursue your own potential, Make a business plan and do some research and see if there's a niche that you can monetize on.
Also, if you subscribe to our email list I'll send yu our free 5 stps to Facebook Freedom video series along with access to the legit marketing accademy masterclass on 7 figure online sales funnles – that way you have a jump start on marketing your new business.
#2: Start a blog as your home business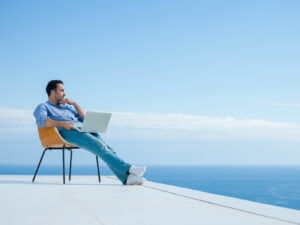 Blogging being one of the oldest ways people make money online, it's still one of the best. By using sponsorship, selling ad space, generating commissions from affiliate marketing, and even marketing your own products you can monetize on your blog.
And if you are looking for traffic to your new blog try using Pinterest for traffic. It can take 6 months or so to really get rolling on Pinterest, but if you create 10 -15 pin variations for each post and schedule them out with something like Tailwind software you can start to get some amaing traffic. You'll eventually start to get noticed by Google as well.
Also, try getting active in forums with a lot of traffic like Quora and Reddit. Add value, answer wuestions and when appropriate drop a lnk to a blog post or start your own thread with a link as a resource – some people are getting some pretty impressive traffic just from dping this.
#3: Start a YouTube channele
Publishing content on the internet is an excellent way to make money. By producing and uploading videos that your audience likes and YouTube will pay you, it's as simple as that provided you aremonetized. To get started you can also use Pinterest to get some traffic to your You Tube Channel or look to rank some videos in the You Tube search results – check out our post 16 Super simple ways to make money on social media for more details
#4: Podcasting as a profitable business from home
Millions of people spend hours listening to their favorite podcasters, if you can generate a huge target of audience, significant money can be made in sponsorship, advertising and customer donations. In addition, you can use your podcst to market any of your own products and the episodes are essentially catalogued online forever generating traffic and sales.
#5: Selling word press plugins and themes as a home business
WordPress is by far the most used and popular CMS platform for websites and blogs. People are constantly looking for unique plugins and themes for their websites – check out themeforest for some ideas.
#6: Start a profitable business from home asr an online business consultant
Provide your clients with problem solving and strategic advice and help them develop the knowledge and skills needed to run their business. You can run ads to promote your consultation business and or combine it with your blog for better promotion.
#7: App and game development
The app market is growing with every week. Development games and apps, publish and sell using the iPhone app store on Google play store. If this is something you have any skill in you can easily turn it into a nice side hustle.
#8: Affiliate marketing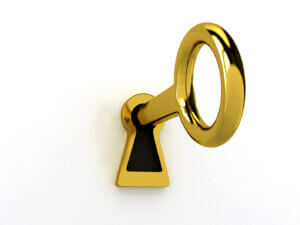 We mentioned under the blogging heading that it's possible during commissions by selling other people's products.
Find a product or service people like and earn a little profit every time you encourage some customers to purchase.
You can easily use this in combination with your blog and or run ads to your affiliate offers, but if you go the ad route don't run ads diectly to your affiliate offer.
That is a great way t get your account banned. If you join our free masterclass as part of being on our email list you'll get a good idea how to do this.
#9: Become a freelancer
If you can provide a high-quality service you can make mney as a freelancer. If you have even basic skills in a specific area and can keep your customer satisfied you can become a freelancer. Post about your new business on social media and join some related groups or start your own to get your first clients and then ask for referrals
#10: Online business consultant as a profitable business from home
if you're an expert in a specific business, your niche your skills could be in high demand and people are willing to pay for them.This is similar to being a freelancer, but a consultant is more of an advisory role than performing certain skills for a specific job.
#11: Monetize on Instagram
If you can engage people and keep your followers interestedwith every post you can monetize your Instagram page and use this to drive sales. You can eve get cash and perks as an influencer if you build up your following enough. Again see our 16 super simple ways to make money on social media for more.
#12: Monetize on software as a service
SAS is a way of providing a licensing software that can be accessed online. If someone downloads the software and pays for a subscription, then you get paid. Even if you don't know how to build the software yourself there are plenty of web developers who do and you can horire them on upwork or partner up with them.
#13: Learn about WordPress as a profitable business from home
Even outside of web development WordPress is the fastest growing CMS service online having more than 60% of the market share the more you know about it the more money you can make. There are a lot of companies that will pay you to help them build a simple wordpress site.
Web development is a very in demand skill. There are many companies trying to both develop software or help other companies that are their clients. If you have kills in this area you can sell them on upwork, fiverr and other sites.
#15: Write a listicle
this should probably be under the blogging umbrella but people are always looking for something new to read: listicles continue to be popular.
#16: Build a niche site as a profitable business from home
If you have an idea or you have specific skills that are knowledge about a niche starting a niche site is one of the best ways for any beginner to make money.
#17: Start a profitable business from home as a graphic designer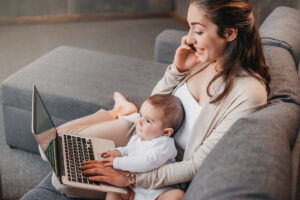 Most businesses including websites need logos, themes and other parts of their web pages designed. You don't need a college degree to pick up a graphic designer, you just need to be visually minded. there are lots of tools out there these days to help with this and people will pay you for it.
#18 Learn about SEO
Learn how to rank websites higher on people will pay you to generate organic traffic for their sites. This can be done as an ageny model or you can use it to rank your blog and niche sites we talked about. Getting search engine traffic is the holy grail of internet marketing. Being an expert is an in demand skill.
#19: An idea for a book?
Self publishing these days couldn't be easier: Amazon provides you with all the tools. And if you sign up for our email list and get our 5 Steps to Facebook Freedom video series you can use some of the ideas to proote your book.
#20: Create an online course
One of the best ways to learn about anything is to do and actionable straightforward and organize online course people love these and they are the perfect way for you to make money online. You can combine this with the blogging and paid ads strategies we've been talking about earlier.
#21 Online coaching
There is a wide variety of online coaching niches that are becoming popular: start a blog, build your portfolio and show your expertise.
#22: Sell your photos to a photography service
As more and more websites are being built every day, people need original photography. If you're a skilled photographer, why not sell your services online
#23: Digital marketing as a profitable business from home
Online digital services and the use of digital technologies including developing for display advertising mobile phones etc as a profitable niche as well as offering done for you services like social media management to local businesses is a great way to get started from home.
#24: Crafty person
This is a growing niche where people want to buy homemade products including pottery and paintings depending on your skill levels you can easily monetize on this market.
#25: Freelance Writing
If you can combine writing SEO and marketing skills, you could quickly make a significant income as a freelance writer
#26: Flipping online property as a home business idea
Most people are completely unaware of the fact that they can purchase property and sell it online. Online real estate market is growing. including online services apps, software, domain names, and websites. Start looking into this as another way to start a side hustle.
#27: Source and dropship products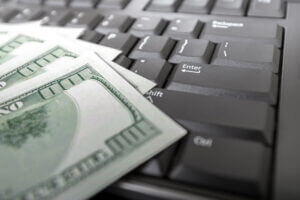 Dropshipping couldn't be easier, it's just a retail fulfillment system, where you don't actually warehouse any of your products. Instead, you market and sell the products, and someone else completes the handling and delivery of the product.
You can use this for an Amazon or Shopify store. There are losts of great courses on how to do ecommerce this way – take a look online. I recommend anything by Ezra Firestone.
#28: Virtual assistant as a profitable business from home
Take the opportunity to work from home and use your skills to get a high-end virtual assistant job. You can offer your serices for a variety of tasks on sites like upwork and fiverr.com
#29. Start copywriting
High-quality copywriters are alwaysin demand! Marketers of all sorts need copywriting services for ads, emails, webinars, funnels etc and platform services such as flyers, billboards, websites, magazines, radio ads, and TV commercials are all a possibility. People who are good with their words can always charge a great deal.
#30: Manage social media platforms
The importance of social media is not lost on a new business and social media managers are becoming increasingly sought after. You can start off by freelancing to get some experience and grow your own portfolio and then sell your services.
#31 E-Commerce is growing year or year
More and more digital and physical goods are being sold online. Find your niche set up your website and you can sell virtually anything online today.
If you found this article helpful you may also like or post "4 Easy Ways To Make Money On The Internet now" – check it out here
Make it Happen,
Liam